1 / 13
​​Rachel Bilson & Hayden Christensen
​​Rachel Bilson and Hayden Christensen were together for over a decade before shocking fans when they announced their split. The couple first met on the set of "Jumper" in 2008 and by later that year, they were engaged. Although they very briefly split in 2010, they went on to welcome their daughter Briar Rose in 2014. While the couple has always been very private, Rachel said prioritizing their daughter after their split was of utmost importance.
"We're still kind of trying to figure it out…It's a tricky one. And I don't know that there is any right way, necessarily. We say Mommy has a house and Daddy has a house but she's pretty young to have an in-depth conversation. Most important for me is that Briar is okay and secure and stable. No matter what I'm dealing with or how much it hurts or how much anger there is, it's just about her," Rachel told People.
2 / 13
Bradley Cooper & Irina Shayk
Bradley Cooper and Irina Shayk surprised fans when they quietly split in 2019. The couple first got together in 2015 and by the following year, Irina was wearing a massive diamond on her ring finger. Their daughter was born in 2017 and while they looked like a happy couple spending quality time with their little girl things didn't work out.
"Life after Bradley is definitely reflective, and I think in all good relationships you bring your best and your worst – it's just the nature of a human being. Two great people don't have to make a good couple. I think we've been very lucky to experience what we had with each other. Life without B is new ground," Irina told Vogue UK.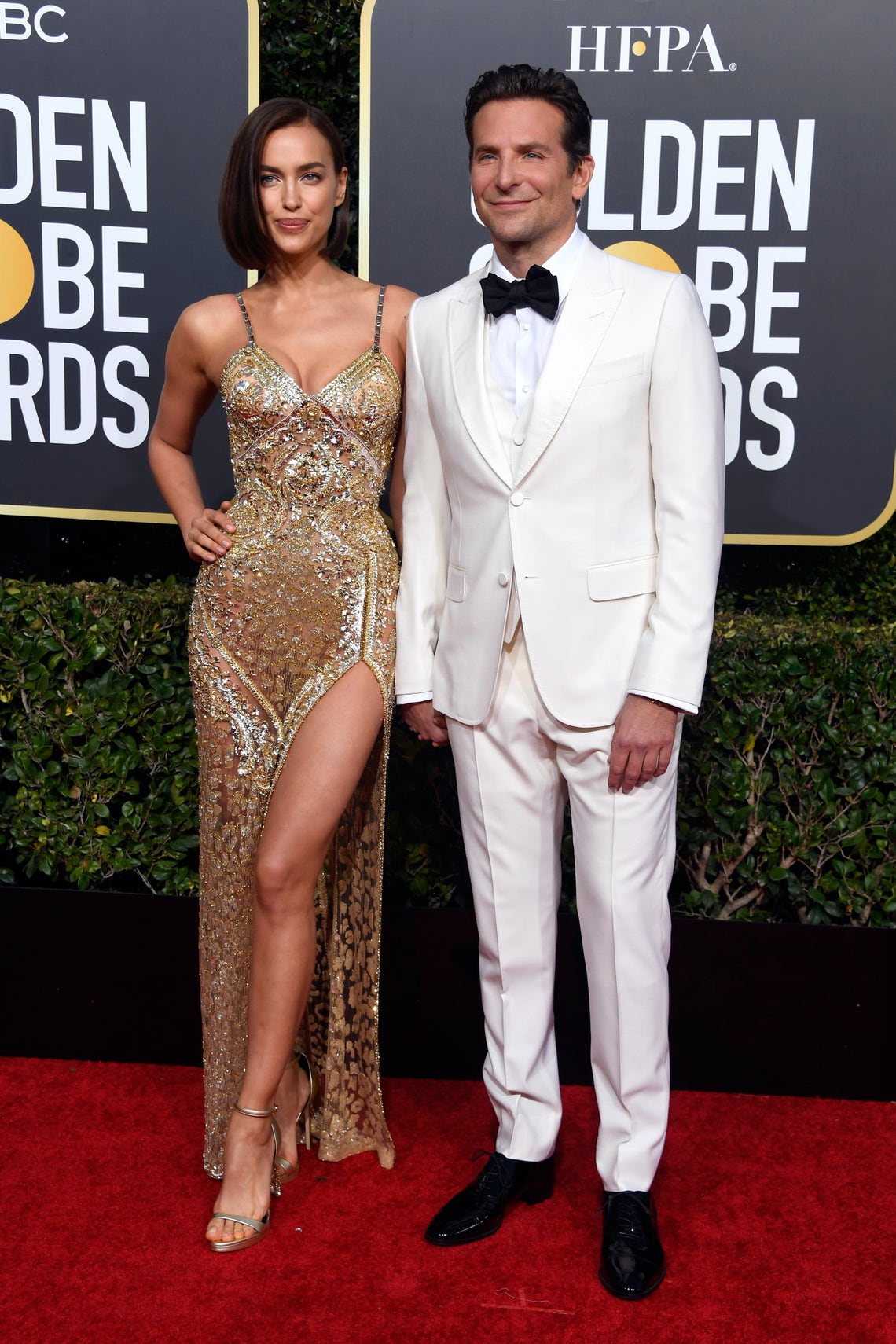 Getty
3 / 13
Fergie & Josh Duhamel
Fergie and Josh Duhamel first got together in 2004 and dated for several years before getting married in 2009. Then after eight years of marriage, they announced their split and two years later, officially filed for divorce. The couple, who shared one son, never really explained their split but said they always have the best interest of their family in mind.
"With absolute love and respect we decided to separate as a couple earlier this year. To give our family the best opportunity to adjust, we wanted to keep this a private matter before sharing it with the public. We are and will always be united in our support of each other and our family," the duo said in a statement.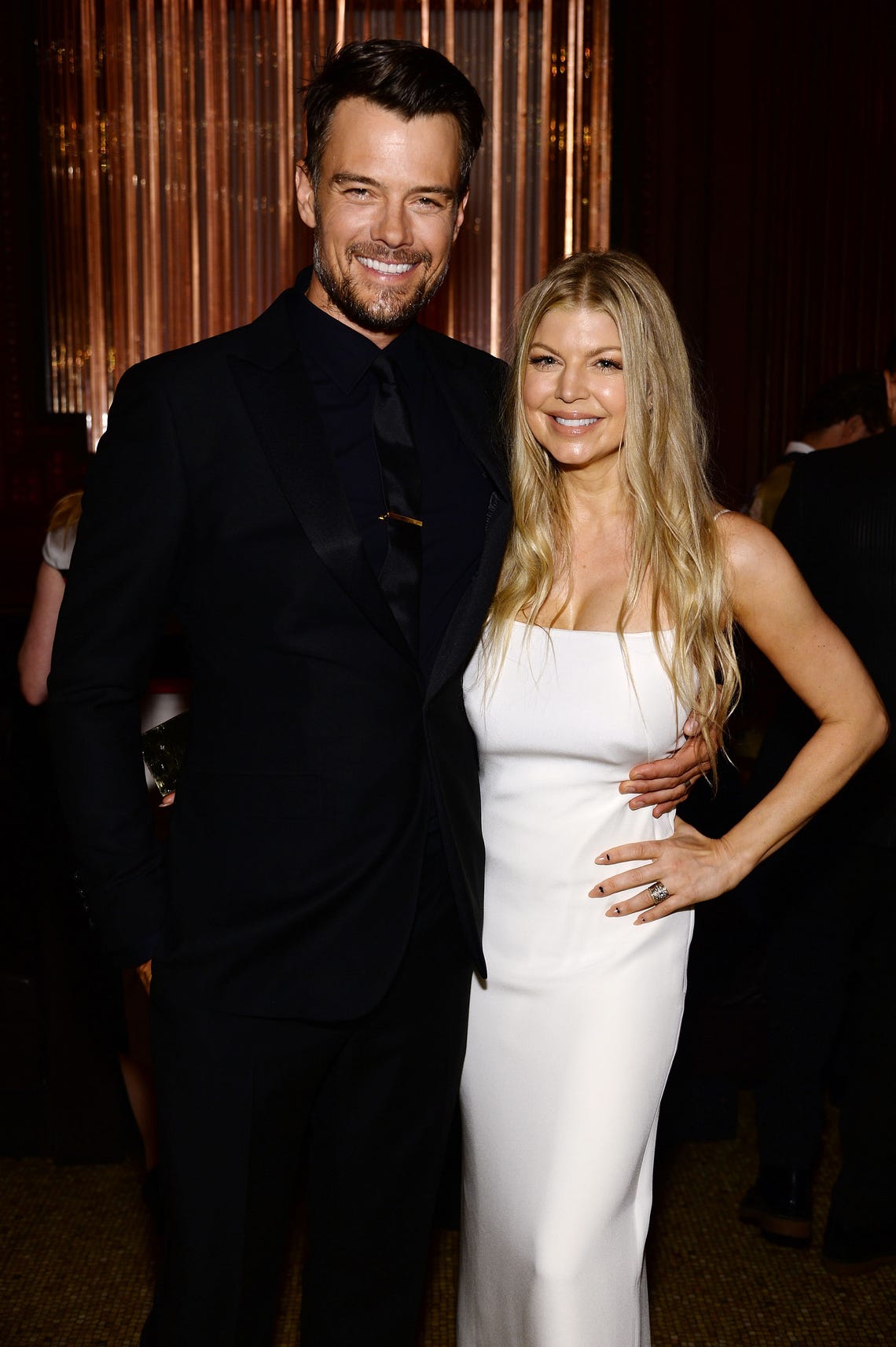 Getty
4 / 13
Olivia Wilde & Jason Sudeikis
After meeting at a "Saturday Night Live" afterparty in 2011, Olivia Wilde and Jason Sudeikis began dating and were engaged the following year. While the couple never officially tied the knot, they remained together for seven years and welcomed two children. The couple surprisingly announced their split in 2020. They've been relatively quiet about their decision to separate but months after it happened, Jason said he was still having trouble processing it.
"I'll have a better understanding of why in a year and an even better one in two, and an even greater one in five, and it'll go from being, you know, a book of my life to becoming a chapter to a paragraph to a line to a word to a doodle," Jason told GQ.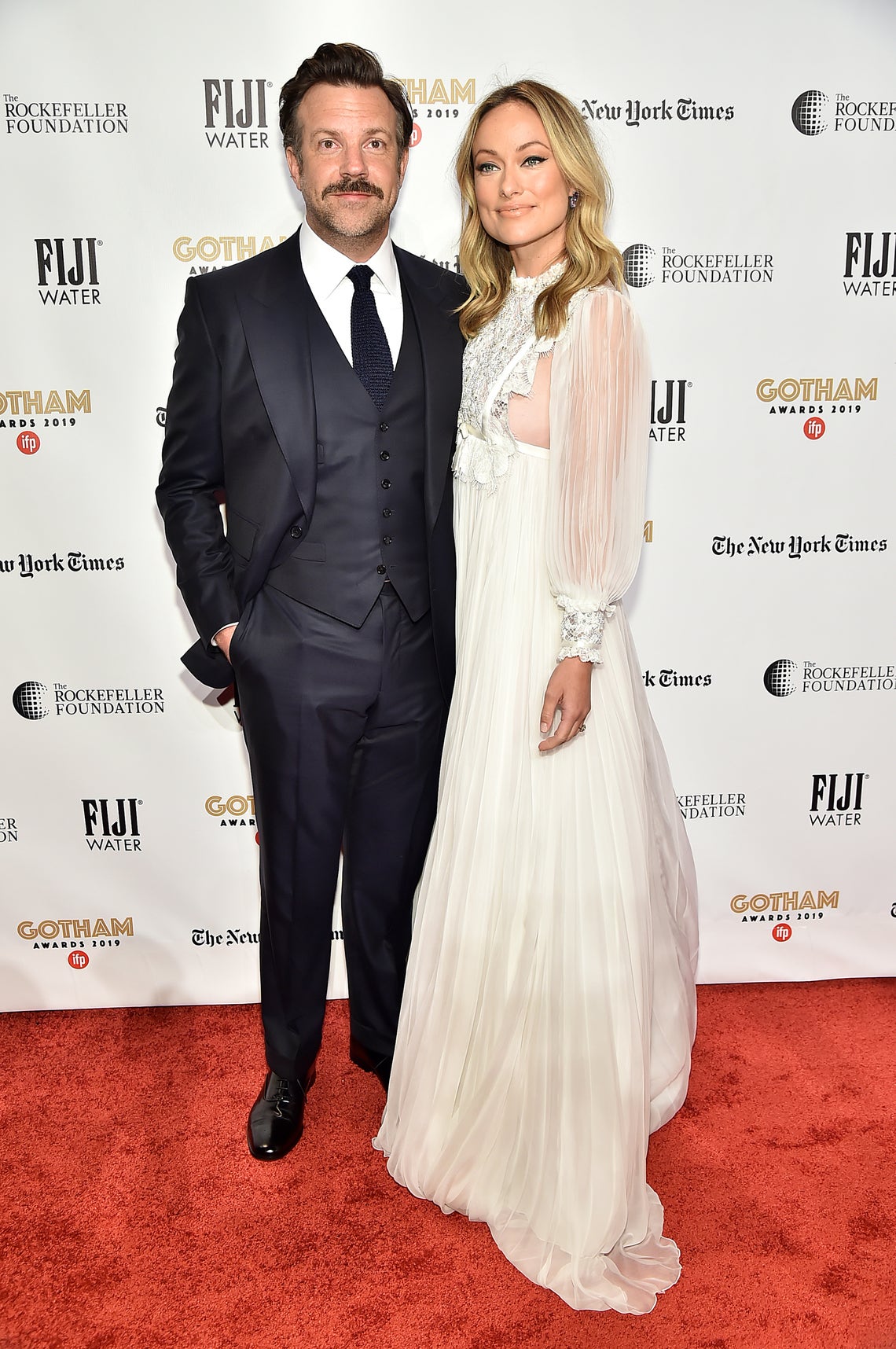 Getty
5 / 13
Kelly Clarkson & Brandon Blackstock
Kelly Clarkson seemed to have finally found her soulmate when she met Reba's stepson Brandon Blackstock but unfortunately it didn't work out. After seven years together, during which they welcomed two children, the couple filed for divorce in 2020. While their divorce has not been finalized, it already appears as though it's going to be a long and bitter battle, with Brandon requesting over a million dollars in support each year.
"What I am dealing with is hard because it involves more than just my heart. It involves a lot of little hearts. We have four kids and divorce is never easy. We're both from divorced families, so we know the best thing here is to protect our children and their little hearts," Kelly said on "The Kelly Clarkson Show."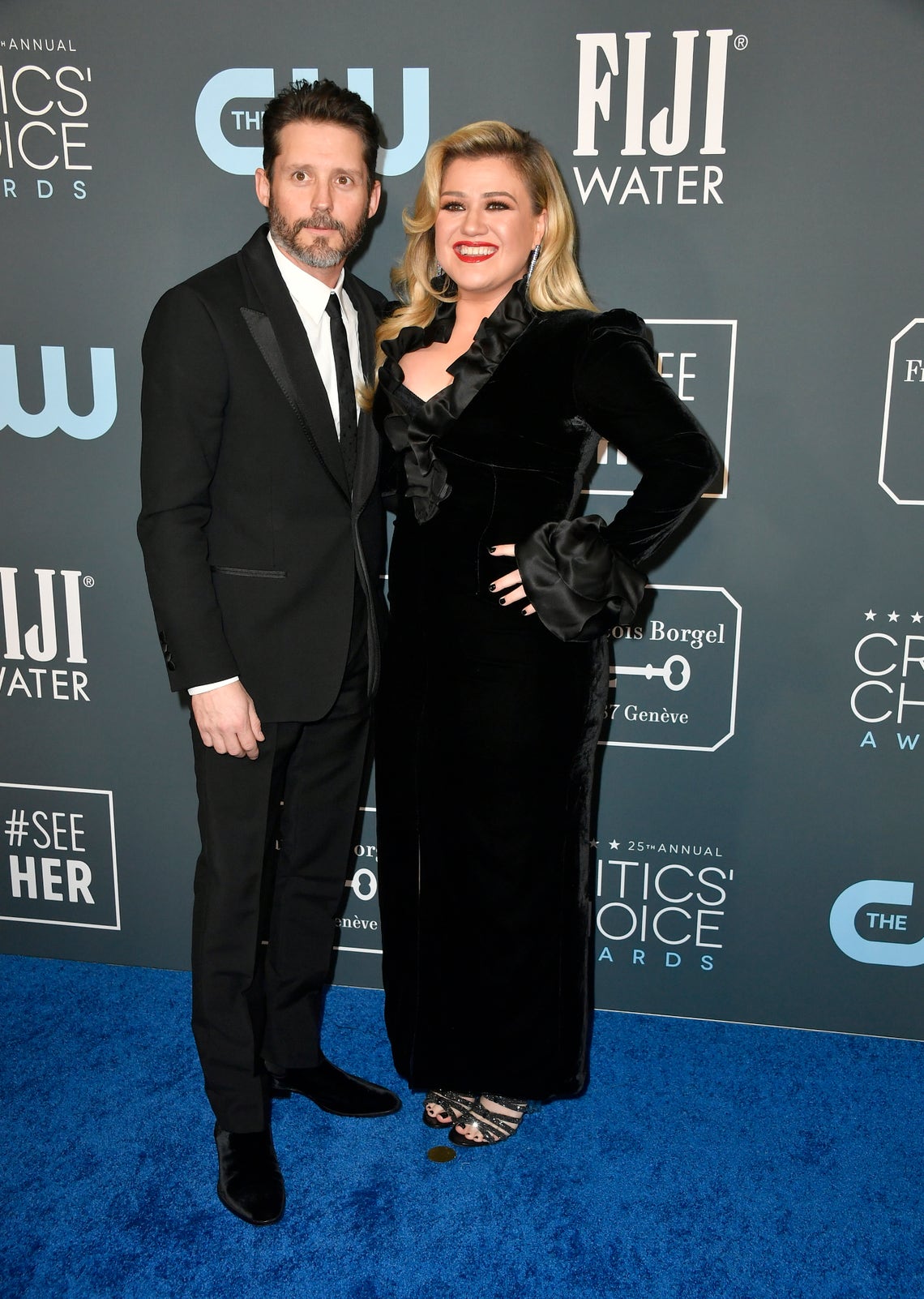 Getty
6 / 13
Jennifer Garner & Ben Affleck
Jennifer Garner and Ben Affleck had just celebrated their 10th anniversary when they surprised fans by announcing that they were divorcing. The couple had been together since meeting on the set of "Pearl Harbor" in 2001 and went on to welcome three children. At the time, the couple conveyed their desire for privacy and their commitment to co-parenting their children.
"After much thought and careful consideration, we have made the difficult decision to divorce. We go forward with love and friendship for one another and a commitment to co-parenting our children whose privacy we ask to be respected during this difficult time,"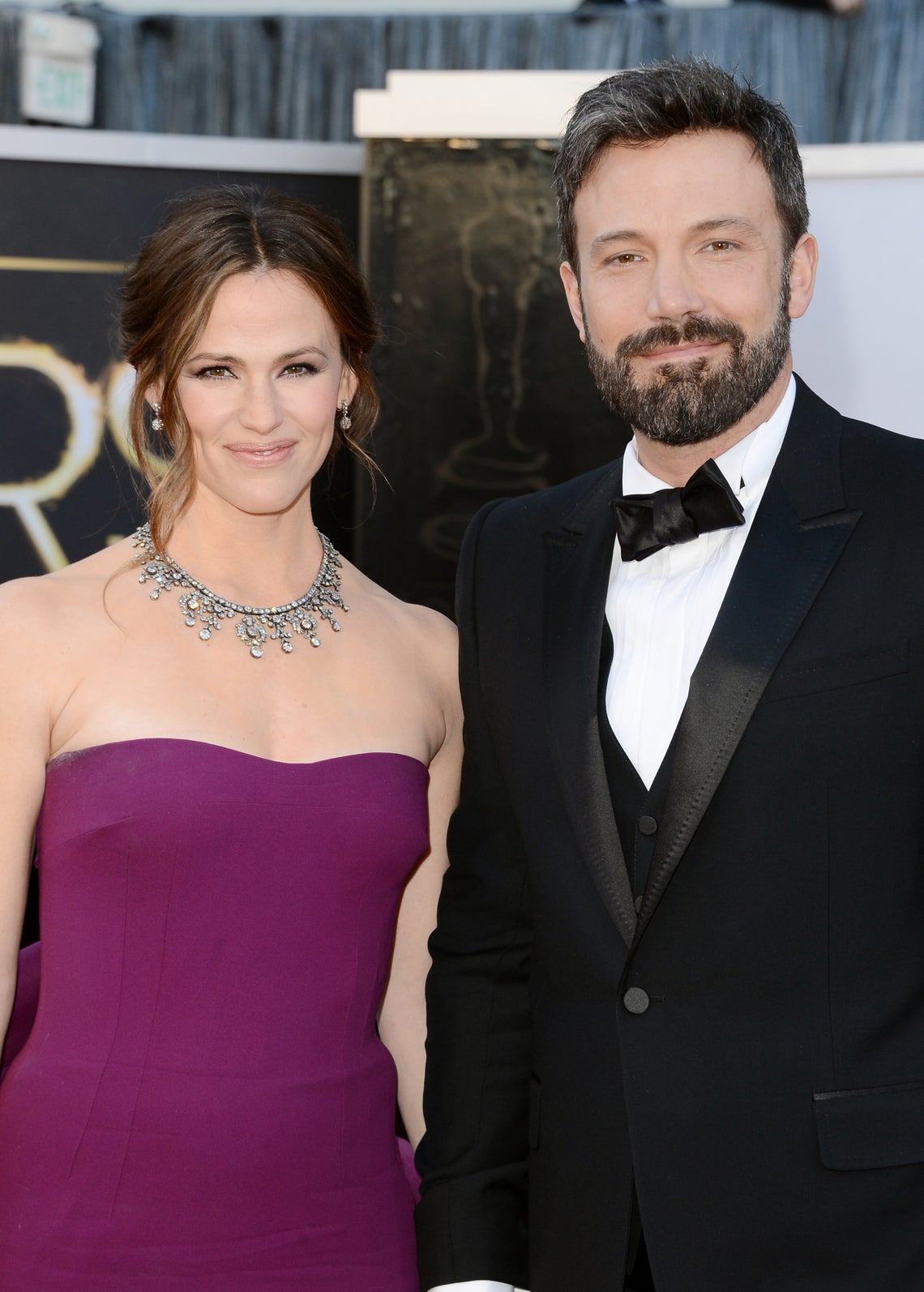 Getty
7 / 13
Armie Hammer & Elizabeth Chambers
Although Armie Hammer and Elizabeth Chambers' split may make sense now given the long list of allegations against Armie, at the time it was a shock to fans. The couple, who share daughter Harper and son Ford, had been together for 13 years when they filed for divorce in 2020. In their joint statement, the couple didn't mention any of the behind-the-scenes drama occurring but instead said they were moving to a new chapter in their lives.
"Thirteen years as best friends, soulmates, partners and then parents. It has been an incredible journey, but together, we've decided to turn the page and move on from our marriage. As we enter into this next chapter, our children and relationship as co-parents and dear friends will remain our priority. We understand this news lends itself to public dialogue, but in the interest of our children and our family, we're asking for privacy, compassion and love during this time," the couple said.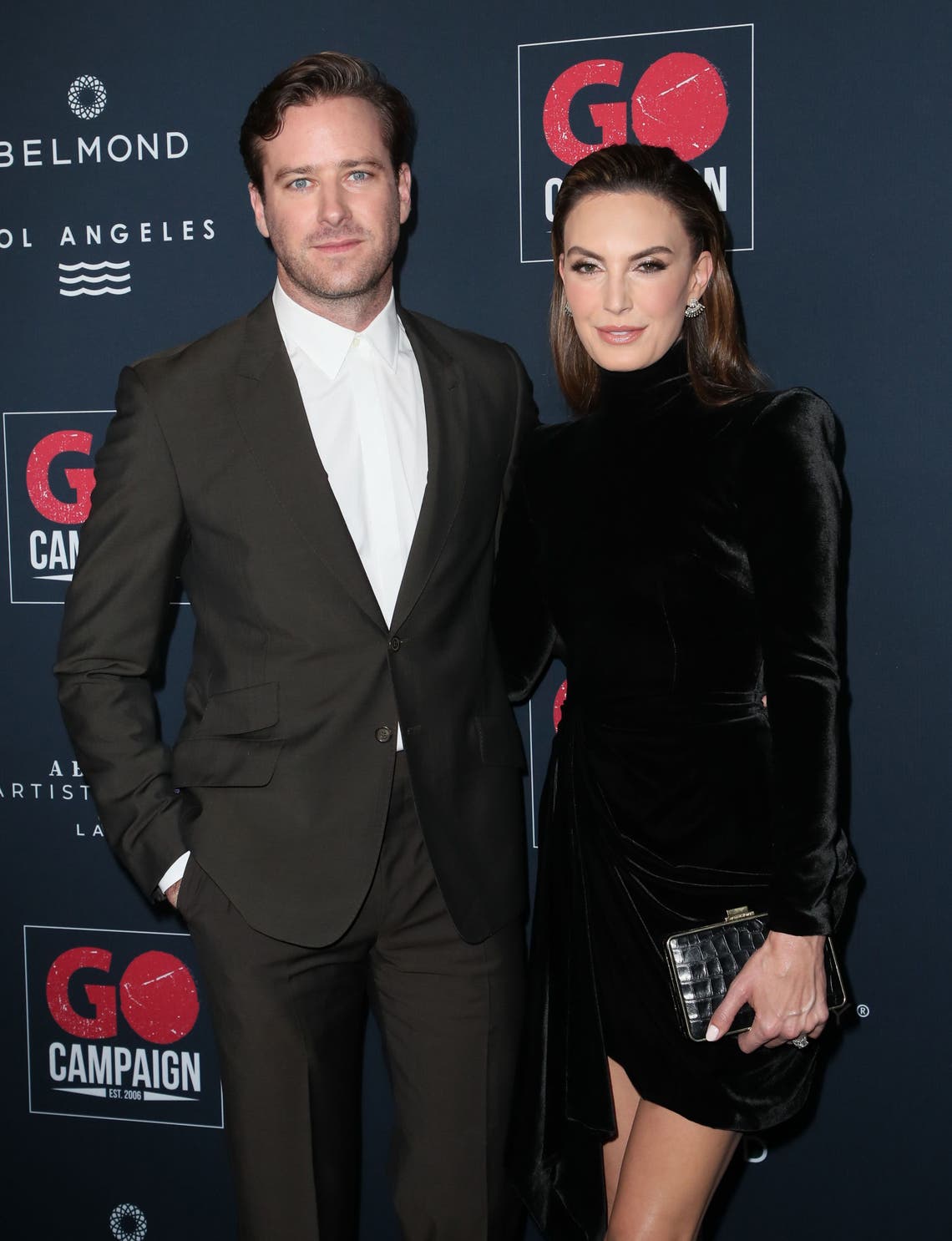 Getty
8 / 13
Channing Tatum & Jenna Dewan
Channing Tatum and Jenna Dewan met on the set of "Step Up" in 2006 and went on to tie the knot three years later in 2009. Although the duo may have appeared to be couple goals both on and off screen, they split in 2018 after nearly nine years of marriage.
"Absolutely nothing has changed about how much we love one another, but love is a beautiful adventure that is taking us on different paths for now. There are no secrets nor salacious events at the root of our decision — just two best friends realizing it's time to take some space and help each other live the most joyous, fulfilled lives as possible. We are still a family and will always be loving, dedicated parents to Everly," the couple said in a statement.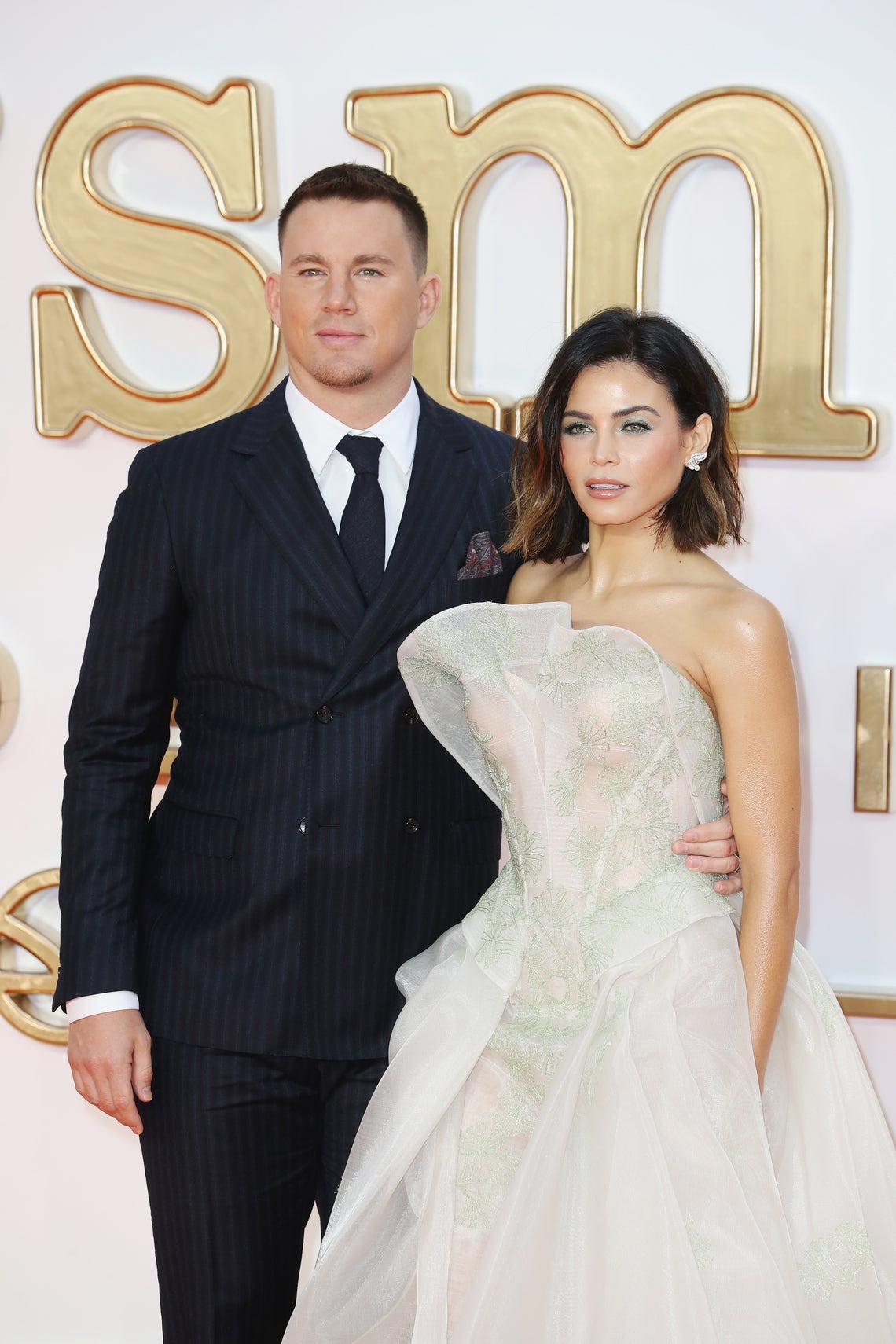 Getty
9 / 13
Chris Pratt & Anna Faris
In 2017, longtime couple Chris Pratt and Anna Faris legally separated after eight years together. Shortly after, the duo, who shared one child, officially filed for divorce, citing irreconcilable differences.
"We tried really hard for a long time, and we're really disappointed. Our son has two parents who love him very much and for his sake we want to keep the situation as private as possible moving forward. We still love each other and will always cherish our time together," they said in a joint statement.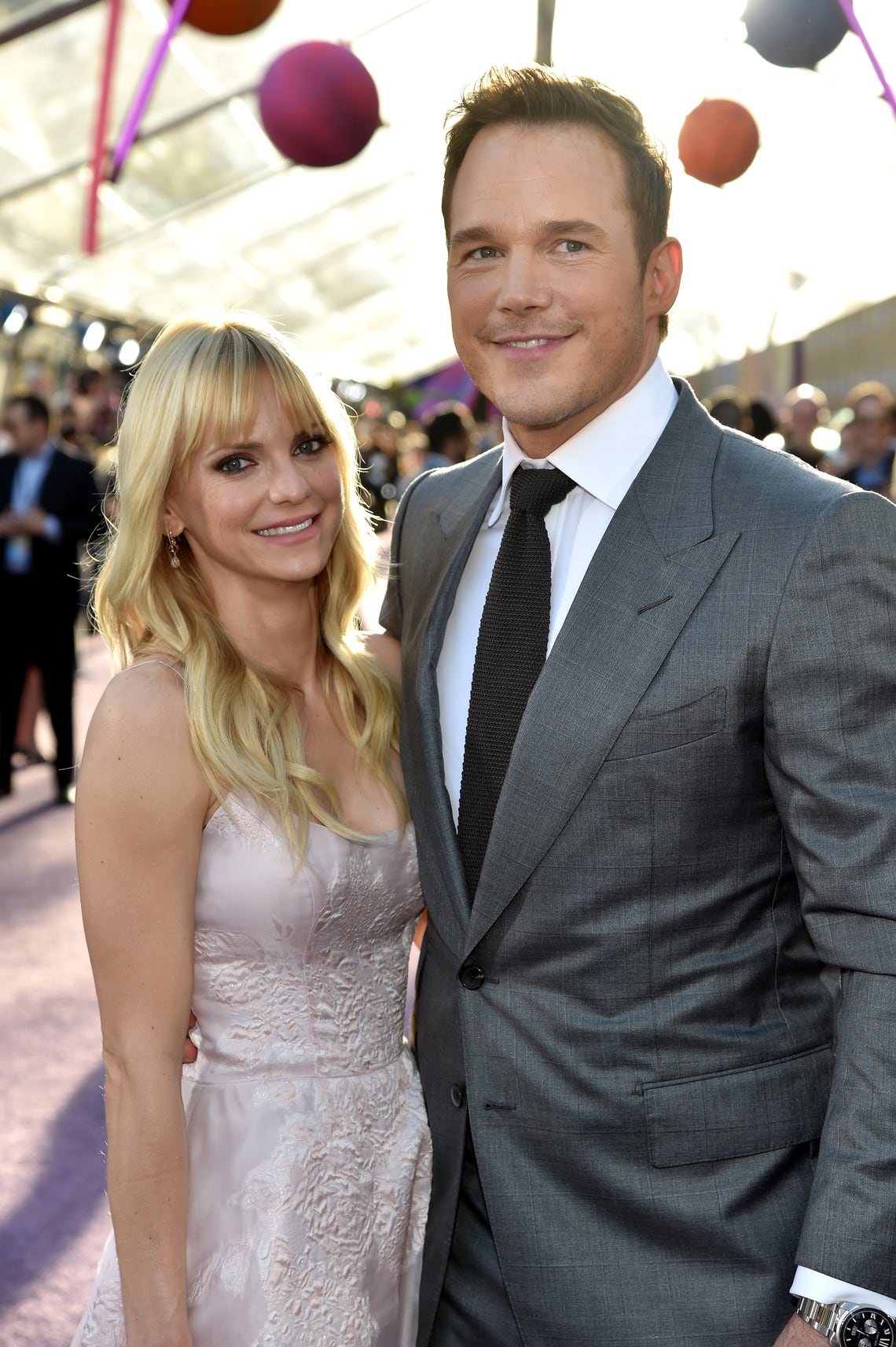 Getty
10 / 13
Brad Pitt & Angelina Jolie
Brad Pitt and Angelina Jolie sent shockwaves through the masses when they announced their divorce after over a decade together. The couple, who originally met on the set of "Mr. and Mrs. Smith" in 2004, confirmed their relationship the following year and went on to parent six children together. Brad and Angelina split in 2016, shortly after a reported incident on an airplane. In a statement, Angelina's rep said she was "dissolving" the marriage in a decision "made for the health of the family," although she doesn't often speak out about their split.
"I separated for the wellbeing of my family. It was the right decision. I continue to focus on their healing. Some have taken advantage of my silence, and the children see lies about themselves in the media, but I remind them that they know their own truth and their own minds. In fact, they are six very brave, very strong young people," Angelina told Vogue India in 2020.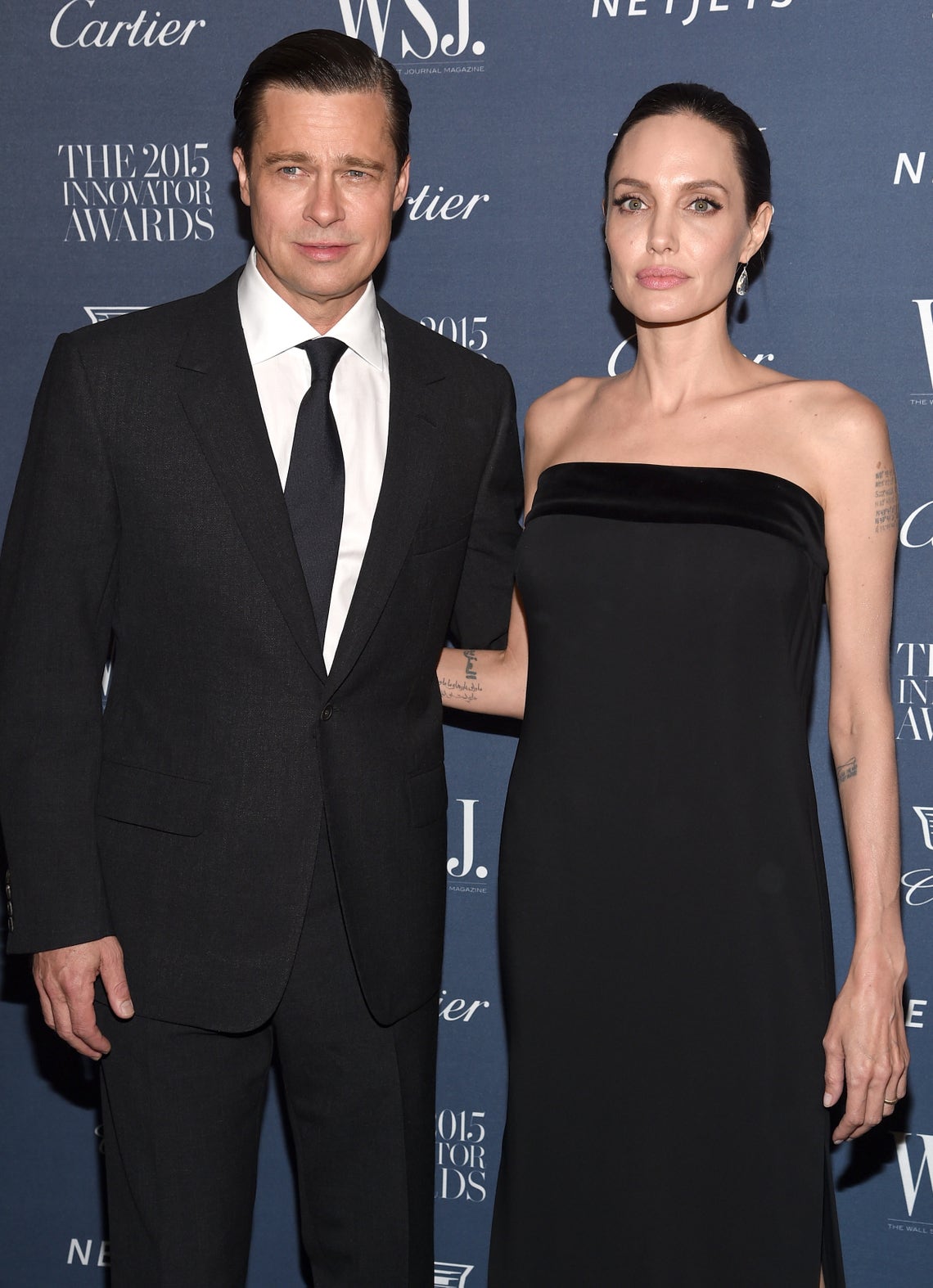 Getty
11 / 13
Miley Cyrus & Liam Hemsworth
Miley Cyrus and Liam Hemsworth may have had an on-and-off relationship for the better part of a decade but fans really believed the couple were in it for the long haul when they tied the knot in December of 2018. But after less than a year of marriage, the duo split for good.
"Liam and Miley have agreed to separate at this time. Ever-evolving, changing as partners and individuals, they have decided this is what's best while they both focus on themselves and careers. They still remain dedicated parents to all of their animals they share while lovingly taking this time apart. Please respect their process and privacy," Miley's rep said in a statement.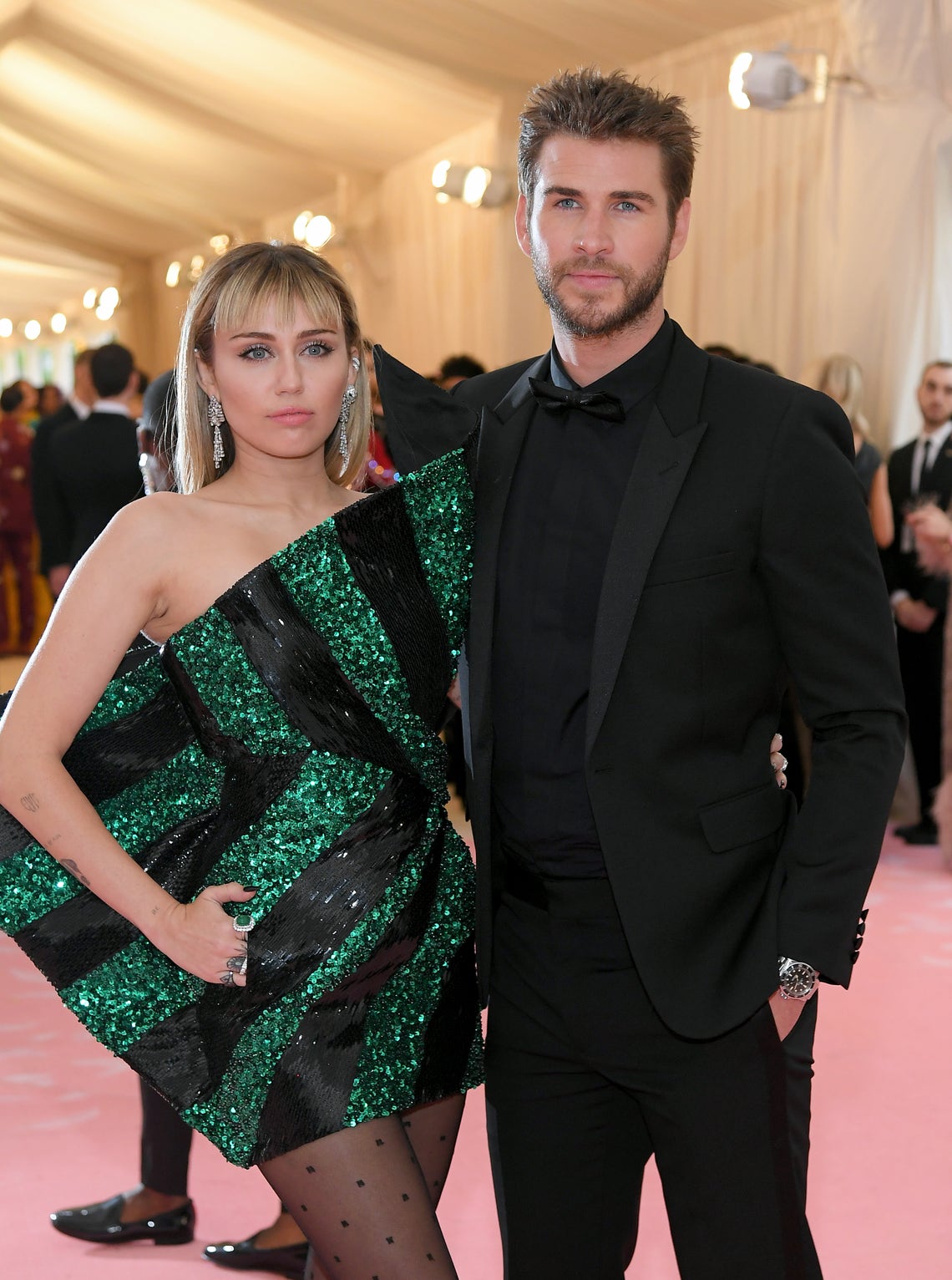 Getty
12 / 13
Jennifer Lopez & Alex Rodriguez
Jennifer Lopez truly seemed like she met her perfect match in Alex Rodriguez after they got together in 2017. The duo, along with their blended family, were spotted during numerous trips and celebrations throughout the years. Alex finally popped the question to Jennifer in 2019 but before they could walk down the aisle, they split in 2021.
"We have realized we are better as friends and look forward to remaining so. We will continue to work together and support each other on our shared businesses and projects. We wish the best for each other and one another's children. Out of respect for them, the only other comment we have to say is thank you to everyone who has sent kind words and support," the couple told "Today" a joint statement.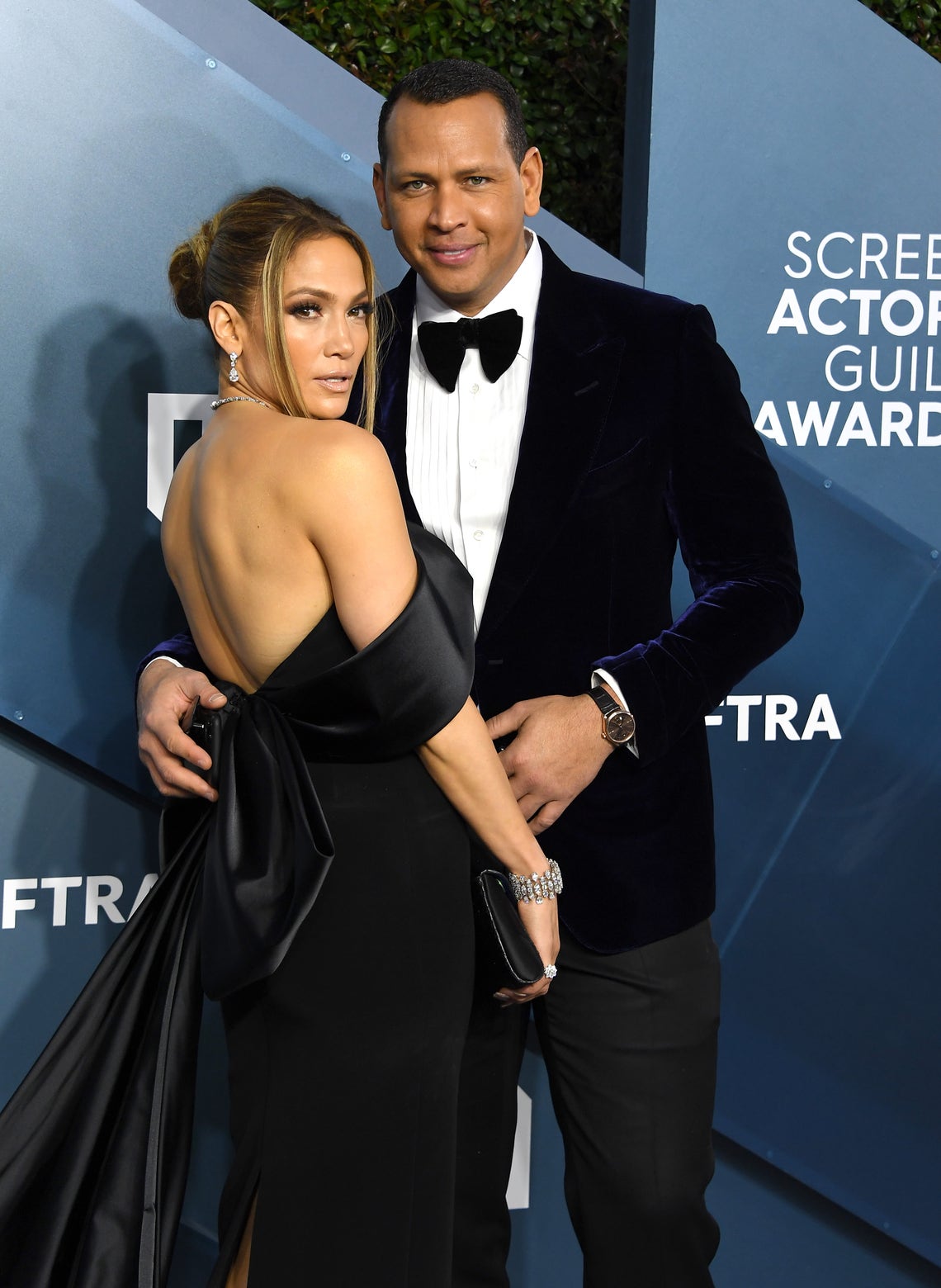 Getty
13 / 13
Camila Cabello & Shawn Mendes
Camila Cabello and Shawn Mendes were longtime friends before they began dating in 2019. During an eventful two years together, the couple got in a lot of quality time during quarantine and even got their own dog! Fans were surprised when they recently announced their split, especially as it came just a week after they shared photos from their Día de Muertos celebration in coordinating outfits.
"Hey guys, we've decided to end our romantic relationship but our love for one another as humans is stronger than ever. We started our relationship as best friends and will continue to be best friends. We so appreciate your support from the beginning and moving forward," the duo wrote on Instagram.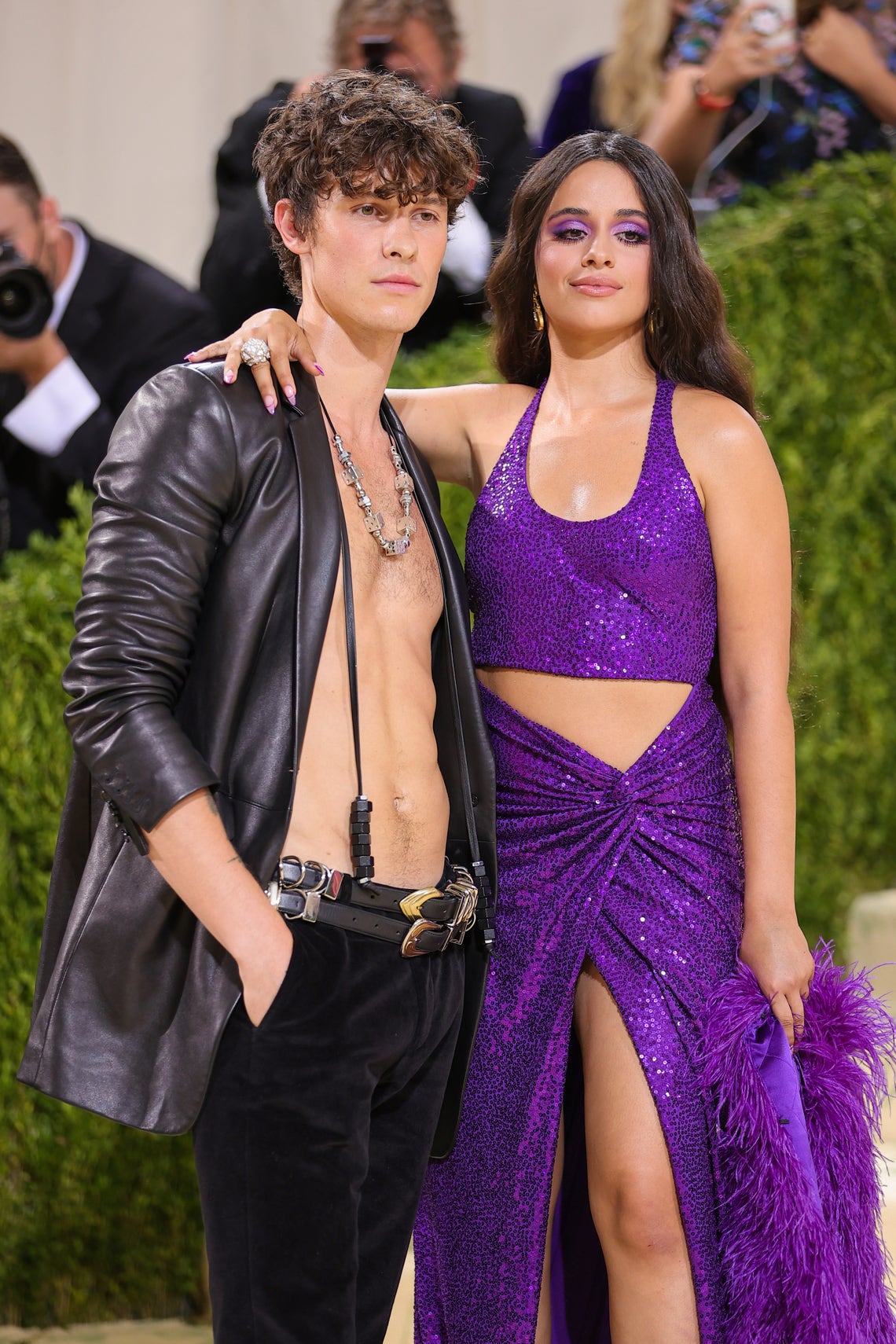 Getty