The highly anticipated, BBC adaptation of Sally Rooney's 2017 debut novel "Conversations With Friends" is finally out this weekend. With the triumph of her previous book-to-series sensation "Normal People", we eagerly awaited another hit from this talented Irish author.
Both the series and the novel tell the story of the evolution of complex relationships among four individuals as they navigate friendship and romance. The first episode roughly covers chapters one through five of the book. In the novel's opening pages, we meet Frances (played by Alison Oliver) and Bobbi (played by Sasha Lane), 21-year-old best friends and former lovers. They are both college students who share a close bond and perform spoken-word poetry together. They have very different temperaments, but get on fabulously.
Bobbi could be abrasive and unrestrained in a way that made people uncomfortable, while I tended to be encouragingly polite.
One summer Frances and Bobbi meet and befriend an older couple; Melissa, a 37-year-old well-known journalist (played by Jemima Kirke), and her husband Nick (played by Joe Alwyn), a 32-year-old actor. In the novel, the reader is drawn into a world of interesting relationship dynamics, as we observe the characters grow and develop as individuals.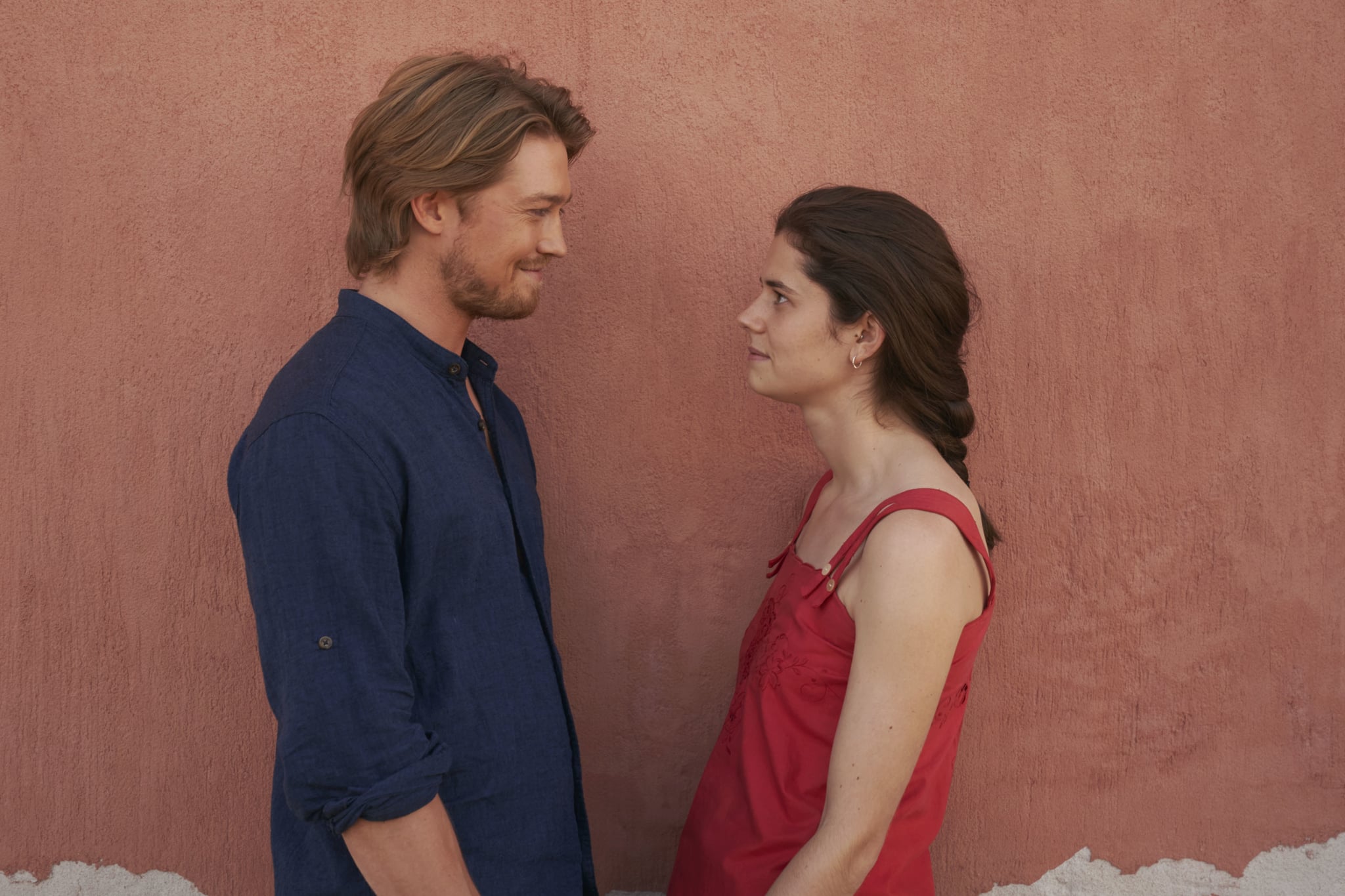 Throughout the book, Rooney effortlessly navigates the intricacies of some pretty heavy themes including adultery, chronic pain, strained parental relationships, alcoholism, and self-harm. These themes are intense but not new, yet somehow Rooney is able to weave them into the narrative in a way that feels fresh and gives them a unique and relatable voice.
Her writing style made the book very readable. She skilfully omitted quotation marks in the dialogue, which made the whole story flow naturally, like a good conversation would, and showed us the characters from various angles, which gave them immense depth. As the reader, you were able to identify with them even if you weren't in agreement with the decisions that they made.
BBC's adaptation of "Conversations with Friends" remained faithful to the novel, following the events very closely. Shifting our focus to episode one in particular, there were some very minor changes that some astute readers might pick up on. These changes were likely for logistic or cinematic reasons, but the differences main differences was the increase in chemistry between France and Bobbi, their initial bond with Melissa, and in how Frances communicates with Nick.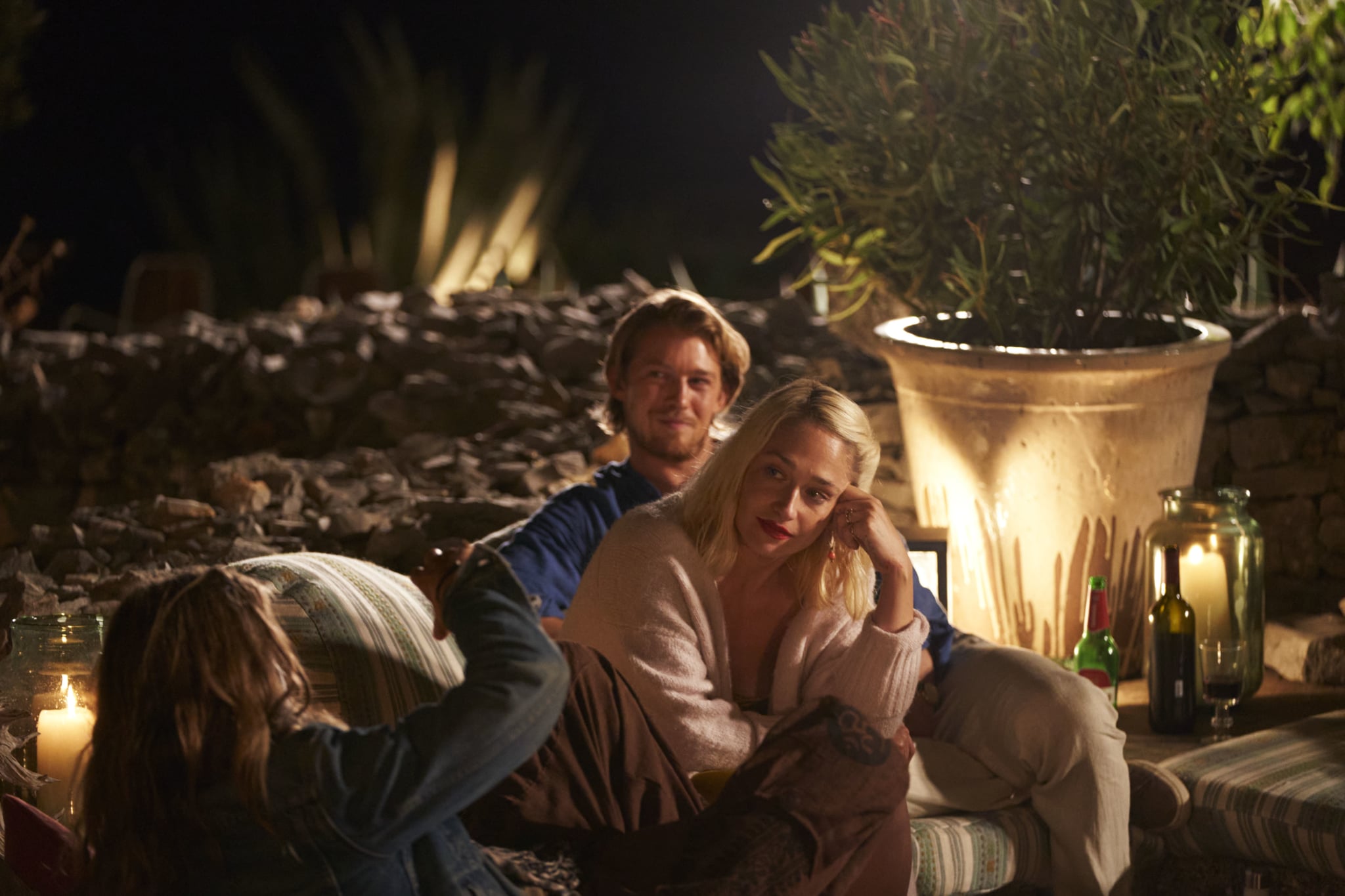 More Chemistry Between Frances and Bobbi
In the novel, we are made aware from very early on that Frances and Bobbi used to be romantically involved in high school. At this point however, their relationship is portrayed in the book as a platonic friendship. The pair are both articulate and love to banter about a range of topics including love, capitalism, feminism, the patriarchy, etc. Their debates become heated and competitive at times, as they're both very opinionated. Despite the knowledge of their previous romantic involvement, the reader doesn't really get the sense of any real flirtation this early on. In the series, however, the chemistry is evident from the very beginning. Their interactions seem way more sexually charged than how it was presented in the book.
Bobbi's Initial Bond With Melissa
Melissa is a well-known journalist who writes for big literary magazines. In the novel, Melissa always has her camera pouch on hand and happened to be carrying it when she first met Frances and Bobbi. She decided to write a bio on the duo after seeing their spoken-word performance and then immediately started snapping pictures of them. Melissa then invited the pair back to her place that very same night for drinks and to get to know them a little more for the piece she was writing. Frances and Bobbi also end up meeting Melissa's husband Nick at the couple's house that night.
Bobbi and Melissa both have energetic and outgoing personalities and are both instantly drawn to each other. It's very obvious at this point that Bobbi has a crush on her. Frances and Nick are both more reserved and naturally strike up a friendship. Their attraction for each other is also very evident. The bio that Melissa ends up writing gives her a reason to invite Frances and Bobbi to various events and house parties and is the basis of their initial interactions. The series omits that detail at this point. In the BBC adaptation, their relationship seems to grow more organically in an almost dreamlike state, as the characters are seen hanging out in different scenes without any real explanation other than the enjoyment of each other's company.
How Frances Communicates with Nick
In the BBC series, at that initial house visit, Frances shows an interest in Nick's acting. They exchange contact information, so that Nick can reserve a ticket for her for a play that he's in. After the play, the two begin to talk via instant messaging, which forms their main mode of communication.
In Rooney's book, however, Melissa is actually the one to give Frances her husband's email, and the pair start communicating mainly through that medium (a very subtle difference).
It was easy to write to Nick, but also competitive and thrilling, like a game of table tennis.
He was the first person I had met since Bobbi, who made me enjoy conversation, in the same irrational and sensuous way I enjoyed coffee or loud music.
I was taken aback by how similar episode 1 was to the reading experience. It stayed true to the plot and setting and seemed to grasp the "feel" of the book and the characters. I could see their personalities come through, just as described by Rooney.
Image Source: BBC Pictures
window.fbAsyncInit = function() {
FB.init({
appId : '128964814603',
status : true, // check login status
xfbml : true, // parse XFBML
version : 'v8.0'
});
ONSUGAR.Event.fire('fb:loaded');
};
// Load the SDK Asynchronously
(function(d){
var id = 'facebook-jssdk'; if (d.getElementById(id)) {return;}
if (typeof scriptsList !== "undefined") {
scriptsList.push({'src': 'https://connect.facebook.net/en_GB/sdk.js', 'attrs': {'id':id, 'async': true}});
}
}(document));



Source link